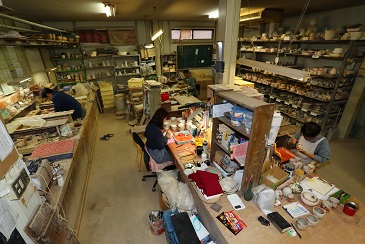 All the earthenware produced at Shunzan-gama are made by hand.
We show around our studio to those guests who attend pottery experience as much as possible.  It is interesting to see all the process such as wheel throwing, glazing, painting etc are handmade by our artisans.
Indeed, the experienced artisan's smooth movement of the fingers is as beautiful as those temples and flowers in Kyoto. Don't miss it !
Comment
---