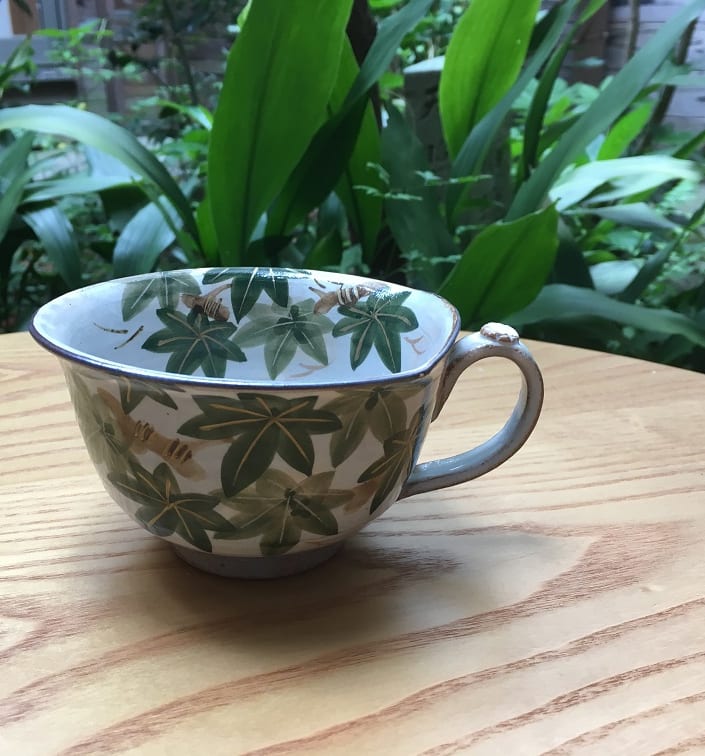 If you walk 10 minutes from Shunzan-gama (Sennyu-ji, Higashishiyama, Kyoto), you can reach Tofuku-ji temple.
The temple is one of the principle Zen temples in Kyoto.  Famous for its colored maple leaves in autumn.  But I recommend to visit in summer because you can see beautiful green maple leaves. Also the temple is not very busy as in autumn so you can enjoy big Zen buildings and beautiful view in peaceful atomosphere.
The temple's San-mon gate is 22m tall, the oldest and biggest gate among those zen temples in Japan.
Hattoh (main hall where the masters teach to the monks) you can not enter but if you look up from the gap, you can see Dohmoto Insho's dragon painting on the ceiling.
On the right and left of Sanmon and Hattoh, there are a part of old Zen building used as toilet and bath used by hundreds of monks.
If you pay, you can enter Hojo (head of priest's former living) where you will find four different type of gardens designed by Mirei Shigemori.  Another pay area is , you can see spectaclar view of  the valley of maple trees from old wooden bridge Tsuten kyo which was built in order to help monks  who come and go to Kaisan do (mausoleum of the temple's first head priest) everyday through the valley.
600 years ago, the temples' priest/painter named Mincho finished his great painting of Buddha nirvana.  Shogun liked this very much and asked him if he wants something as prize.  He replied "Cherry trees in the temple are beautiful in spring so we can not concentrate on daily work and practice". then Shogun made all the cherry trees in the temples cut down.  Now the temple has no cherry trees but thousands of maple trees.
You can find green leaves design soup cup in our show room "Kyo-no Yakimono Waku Waku" (Sennyu-ji, Higashiyama, Kyoto)
---