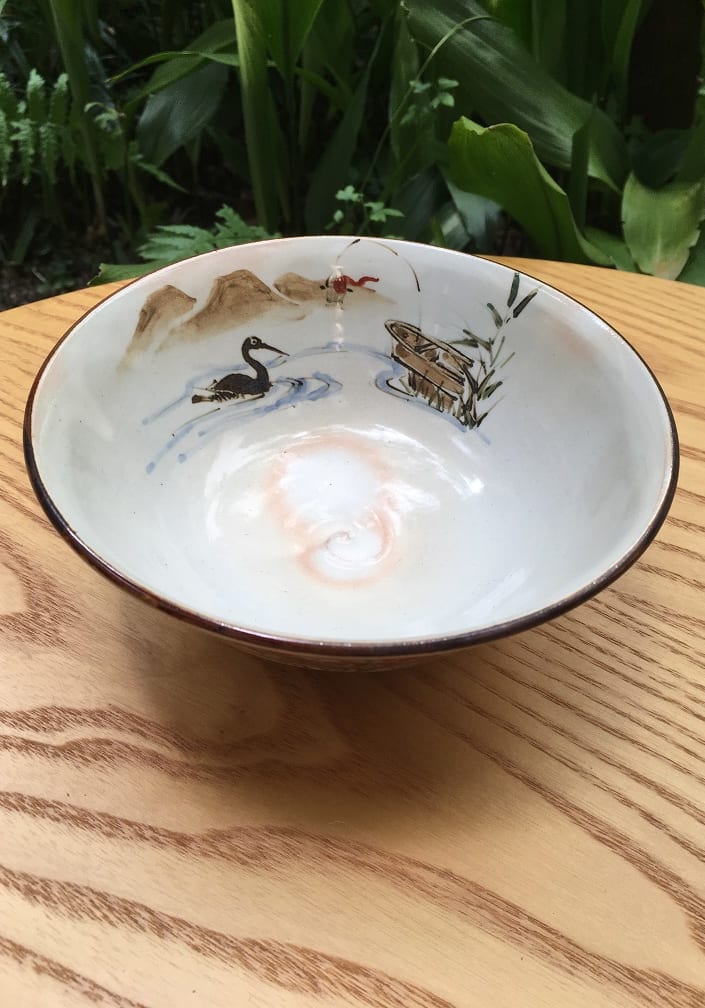 Summer tea bowl with design of Ukai Cormorant Fishing, one of summer events in Japan.
Summer bowl is used in hot season because the bowl's mouth is wide, so it allows the tea to cool more quickly.  However,  you can use usual tea bowl too, if guest can feel coolness by the color,material or design.  "Provide a sense of coolness in the summer and warmth in the winter" this is one of seven rules stated by Sen-no Rikyu.
At my home, we use summer teabowl not only for drinking green tea but also serve Otsukemono (Japanese pickles) or Yasai-no-Nimono (braised vegetables) in everyday meal time.
Shunzan-gama (Sennyu-ji, Higashiyama, Kyoto)  makes potteries including replicas of Kenzan which has a story you can imagine by the design.   Please visit our showroom "Kyo-no-yakimono Wakuwaku", Sennyu-ji, Higashiyama, Kyoto.
---