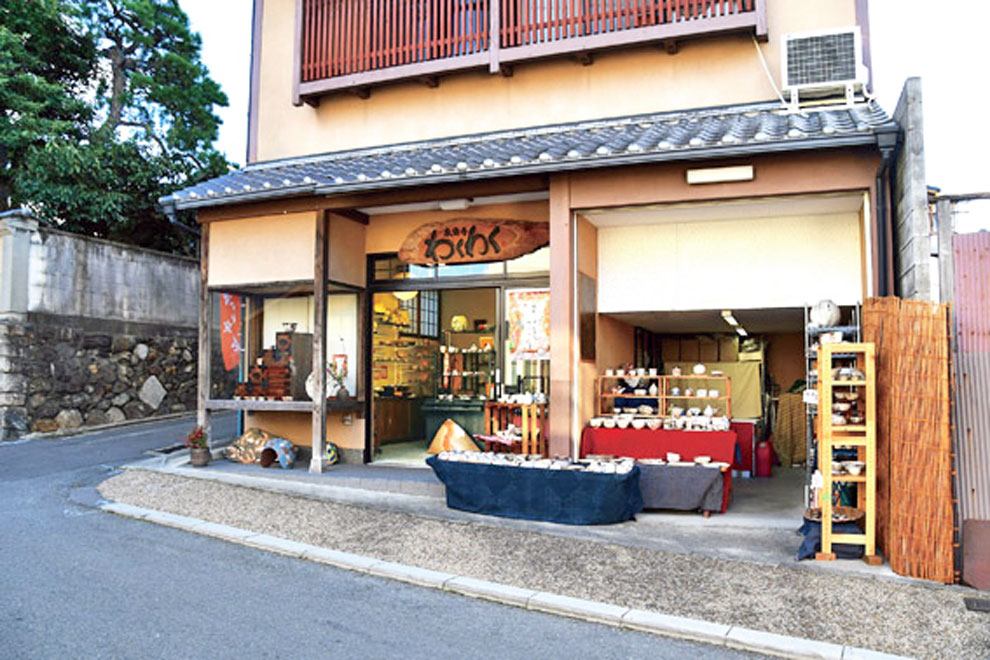 Front of the shop
"Waku waku" is showroom of Shunzan-gama. Located at just before the gate (or San mon) of Sennyu-ji temple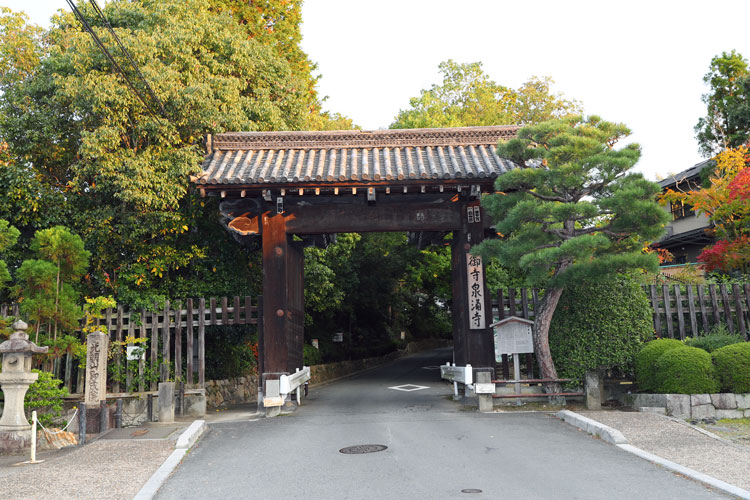 Main gate
The gate (or San mon) of Sennyu-ji temple. 300m east from Sennyu-ji crossing of Higashi-Ooji doori (or street).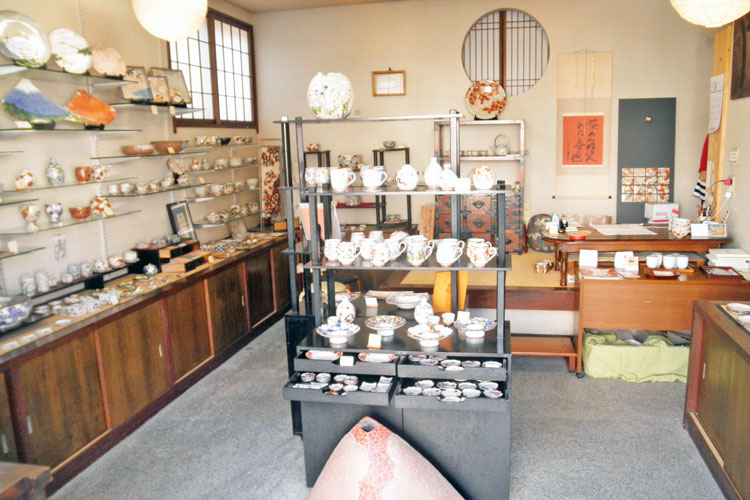 Inside of the shop 1
Many original products of Shunzan-Gama are displayed. You may find damaged/discontinued products at special price.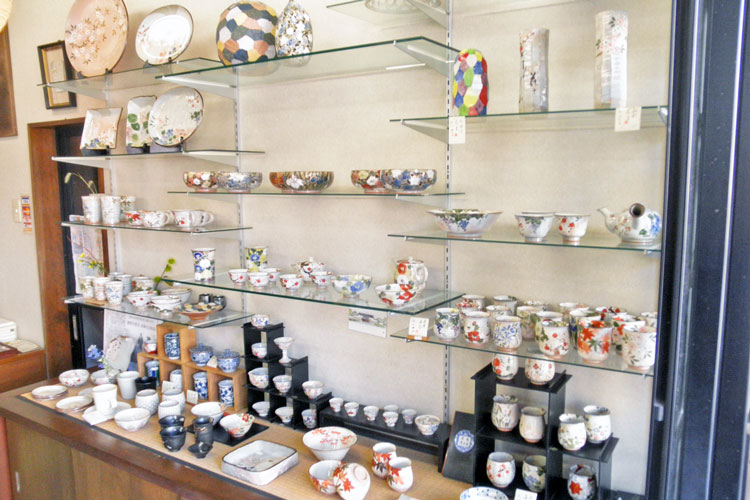 Inside of the shop 2
Please visit us to see those potteries covered by each seasonsal flower designs.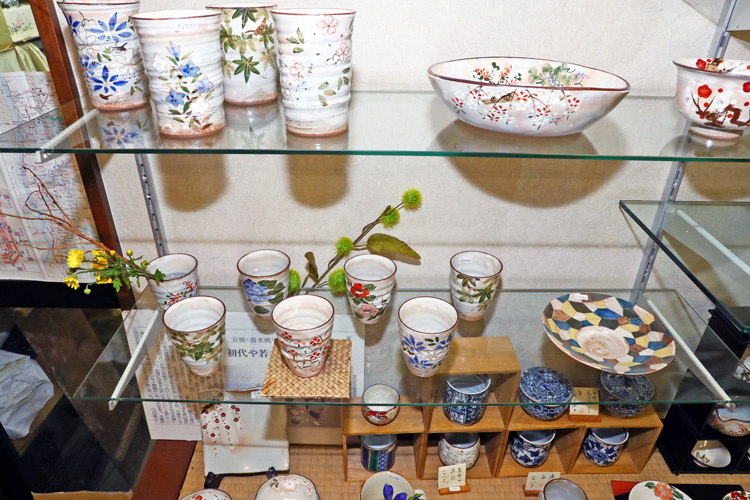 Cups
A cup used for everything. Tea, Beer, Juice..Enjoy your favorite drinks.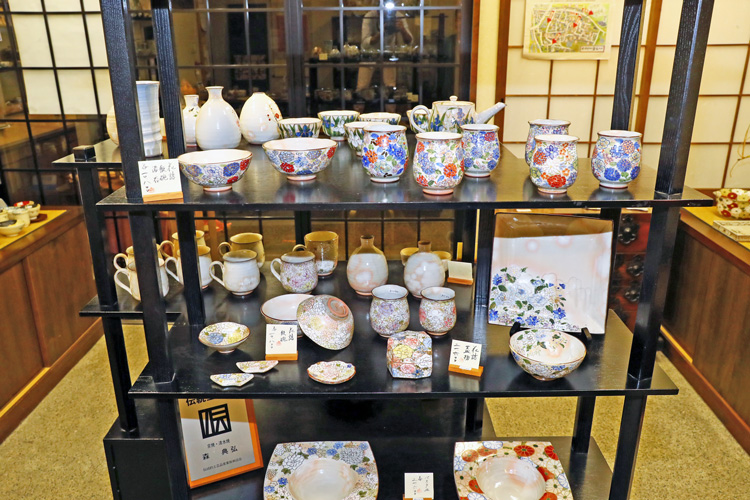 Hanazume
Hanazume (means of full of flowers) line. Sensitive and elegant. High grade line in our works.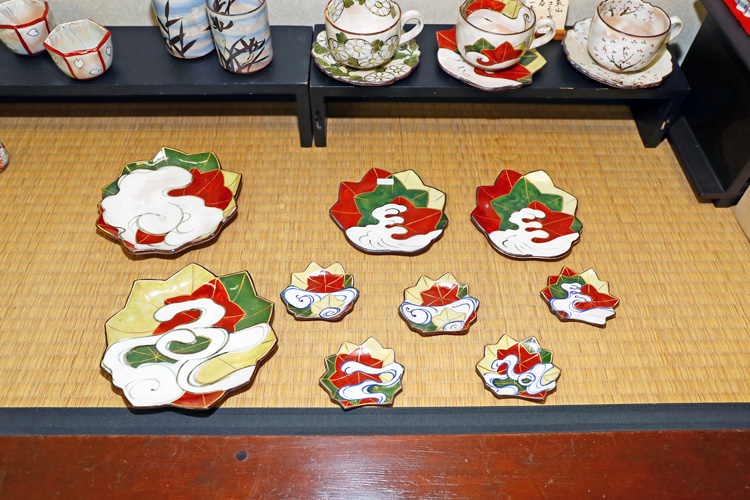 Homage Of Ogatqa Kenzan
Kenzan drawing of Maple leaves in Tatsuta river. Set of plates.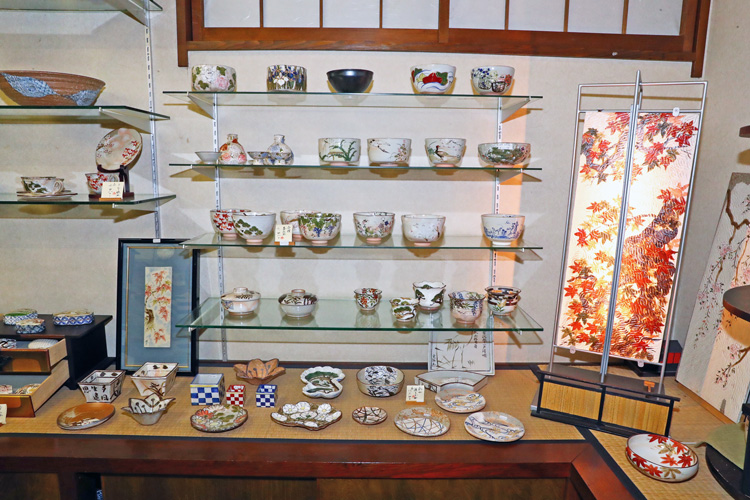 Potteries
Our Classic lines. It's popular.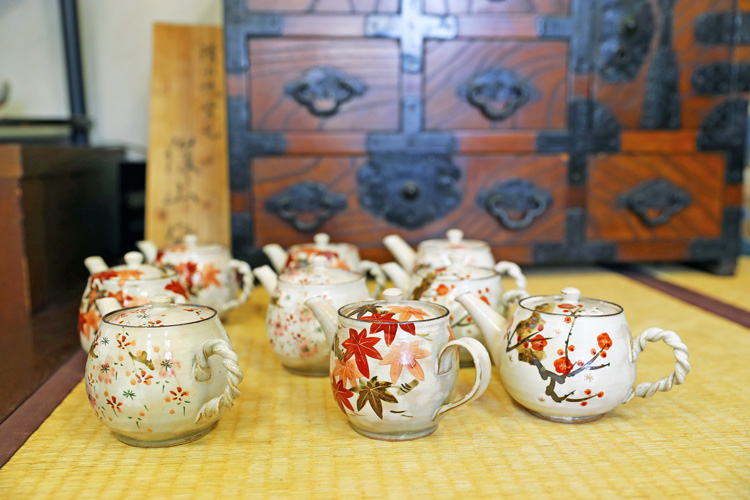 Japanese mini pot
It's almost shipped.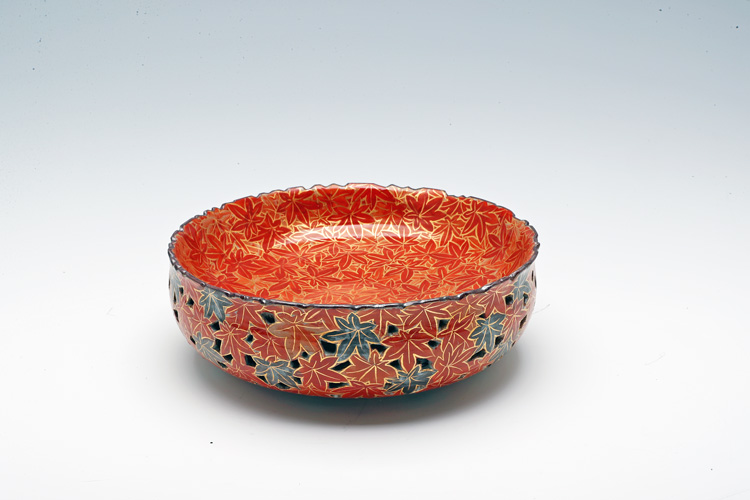 Kouyou Sukashi Bachi
Maple leaves printed bowl made by openwork carving techniques which requires highly professional skills. Introduced on TV program "Wafuu- sou-honke (or Japanese Style Originator) "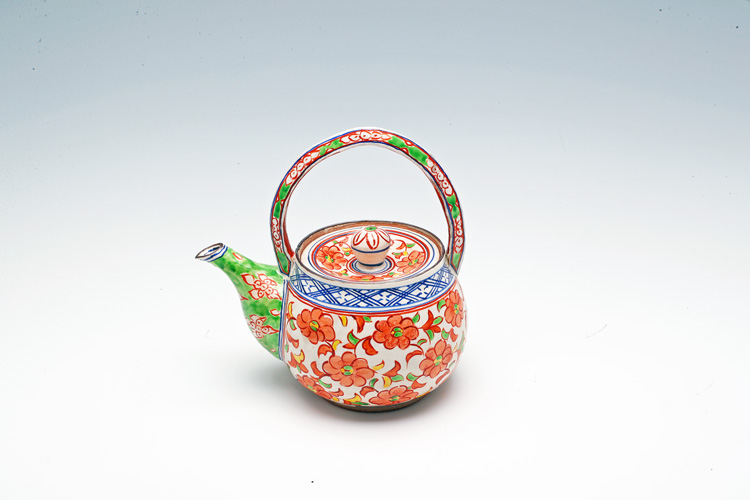 Earthen teapot
Kensan drawing of arabesque. Tea pot.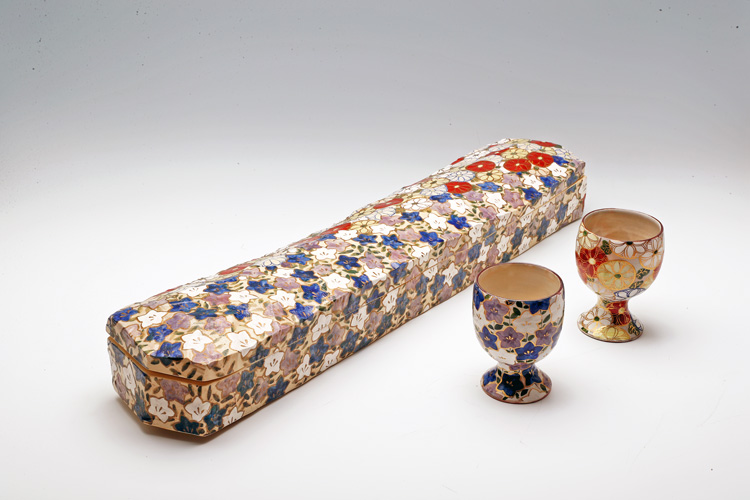 Long box with the cover
Beautiful 60 cm long box. Displayed as main cast of table cordinate.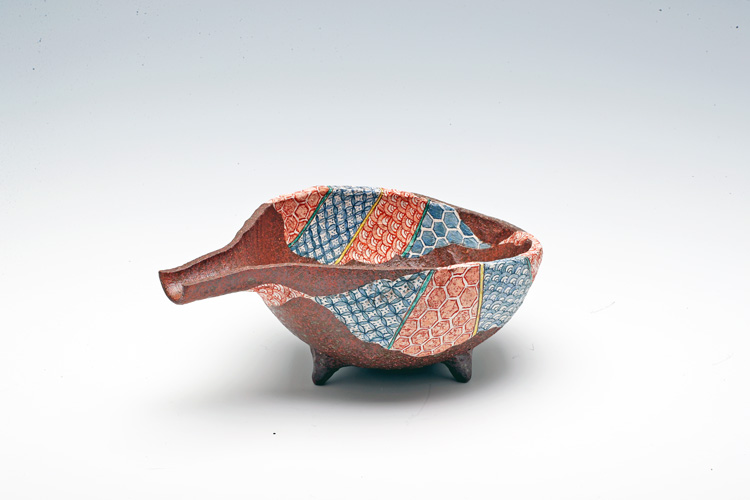 Pottery bowl having a fine pattern
Bowl of Yakishime (fired in high temprature) . It is made by cutting a vase in two.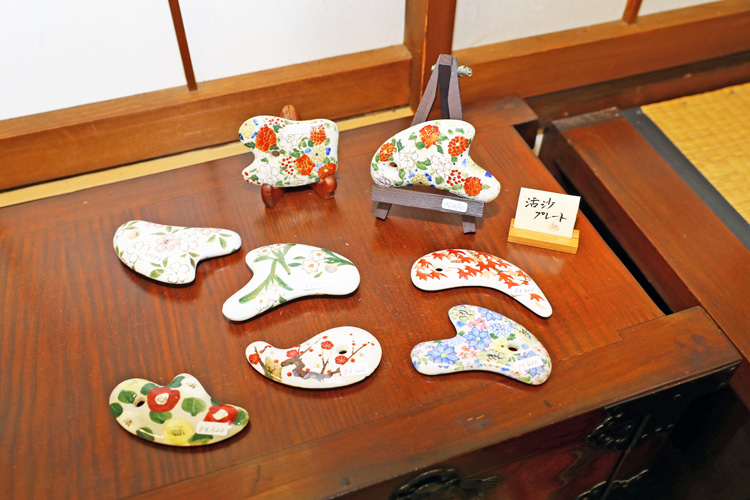 Plate for massage
A plate for the massage. It makes lymph's flow better.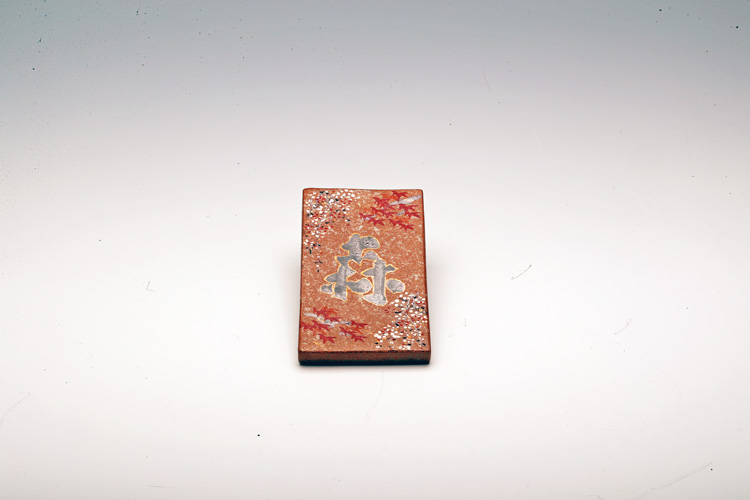 Nameplate
Original door plate is available at your request.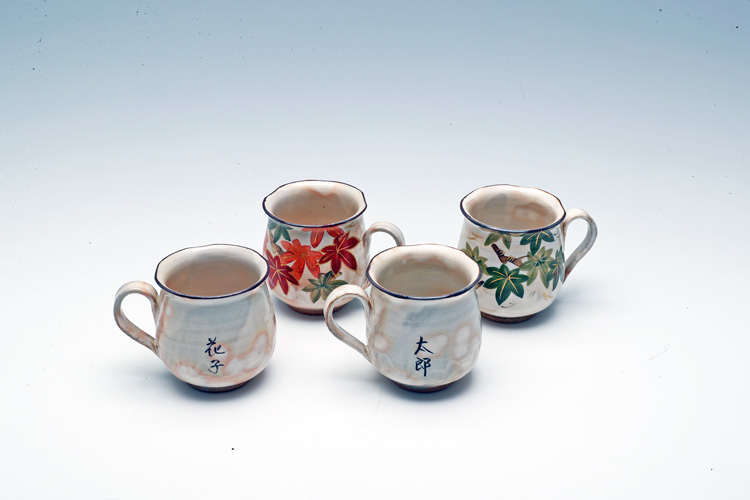 Pottery with your name
Name print for memorial gift is available at your request.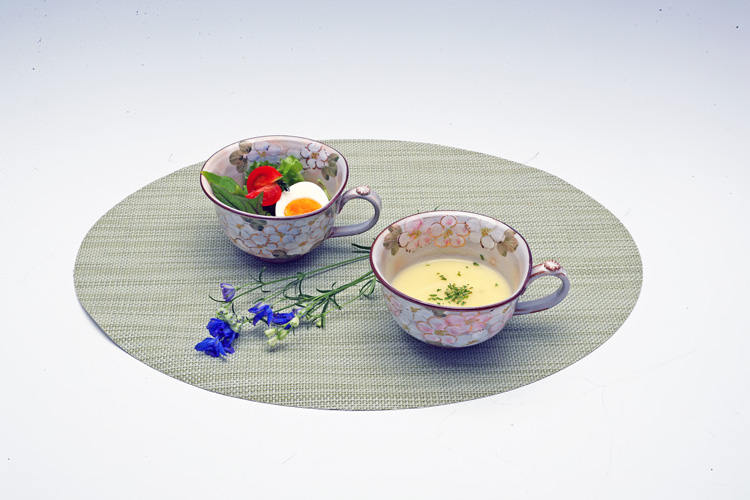 Soup cup
Soup cup. Not only for soup but also good for fruits, salad, yogult.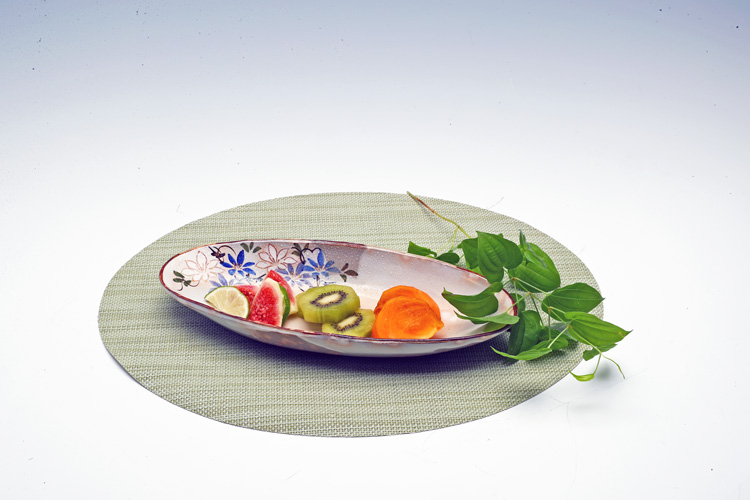 Pasta plate
Pasta plate. Also for Curry rice or Pot-au-feu. Enjoy seasonal flower design in each season.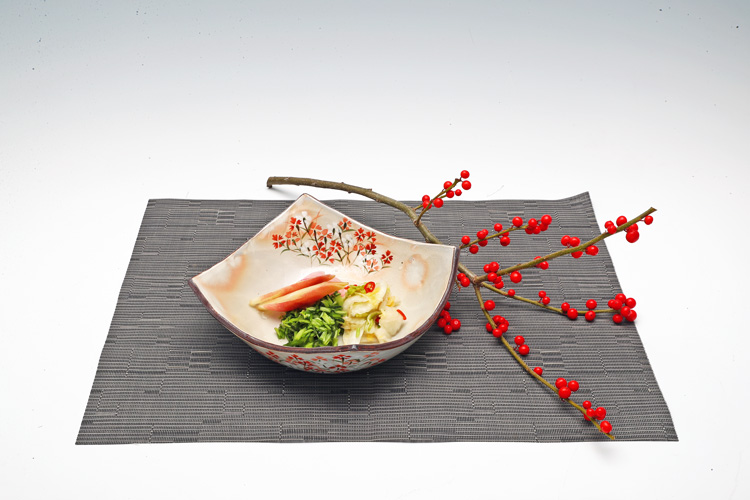 Square bowl
Square bowl. It goes well with every kinds of food.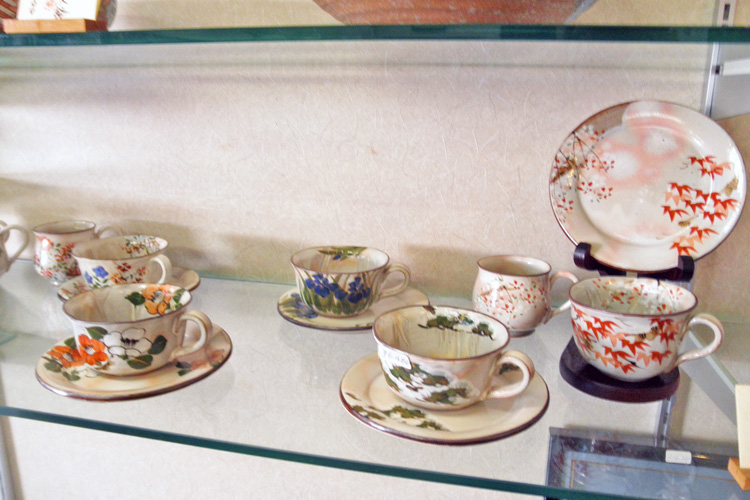 Cup and saucer
Coffee cup and plate. Some of our customers, Japanese restaurants use these.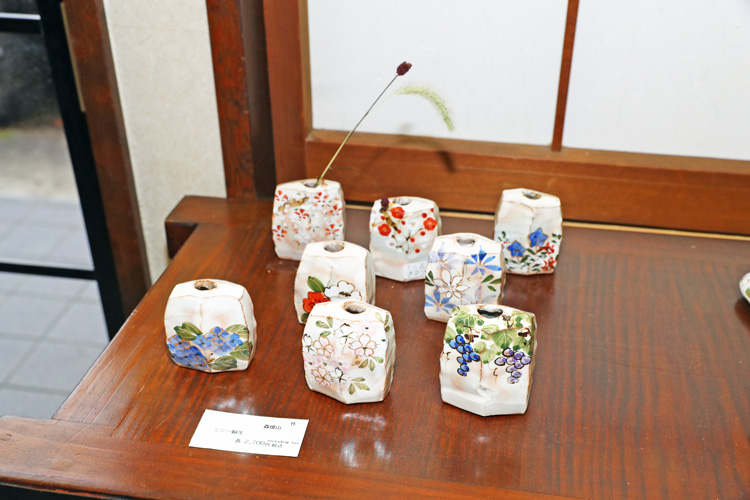 Mini vase
Our best seller. Mini flower vase.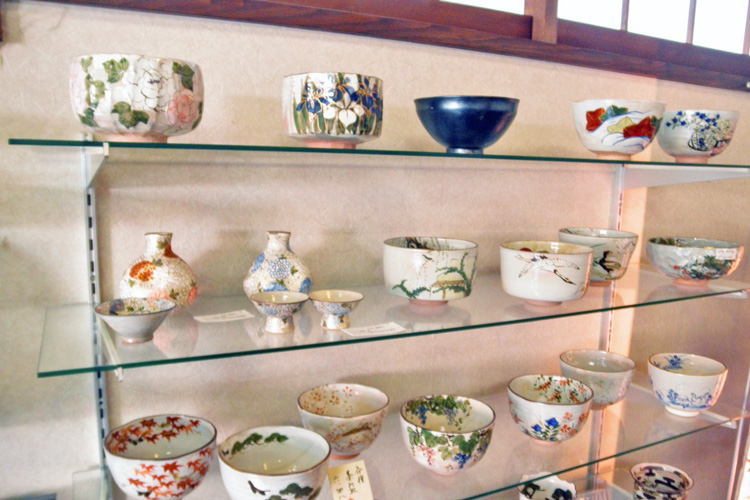 Tea bowl
Green tea bowls. Wide variety of items from daily use to specail gift. Wood/paper box is available.