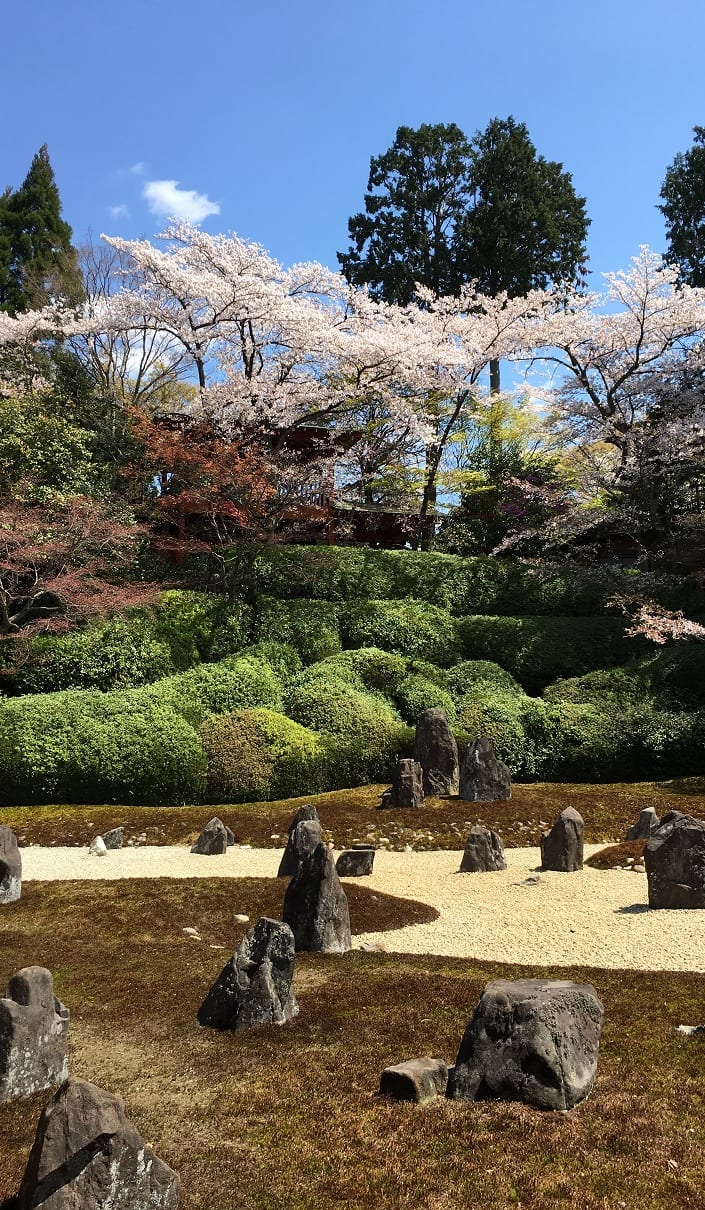 Komyo-in temple is one of sub temples of Tofuku-ji.  This garden was desined in 1939 by Mirei Shigemori who also designed gardens in Tofukuji temple.   Three rocks in rear side are likened to the Buddha, and other rocks are arranged to depict the rays of light radiating from his body.  The idea comes from the name of the temple. (Komyo means light).   You can also enjoy those  cherry blossoms in April, azaria in May and maple colored leaves in November, planted  so as to surround the garden.
This afternnon (April 9th) , cherry blossoms already started to fall from the trees but still beautiful. Since there was no other visitors in the temple, I got the whole garden to myself . It was really nice time.
From Shunzan-gama (Kyoto, Higashiyama, Sennyu-ji)  to Fushimi Inari shrine,  it takes 30 minutes by walk. Tofuku-ji and Komyo-in temple are on the way.    If you are interested in such walking tour, please do not hesitate to ask us.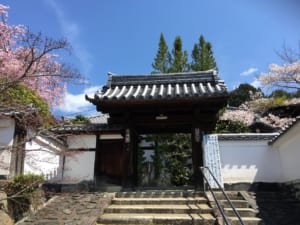 ---