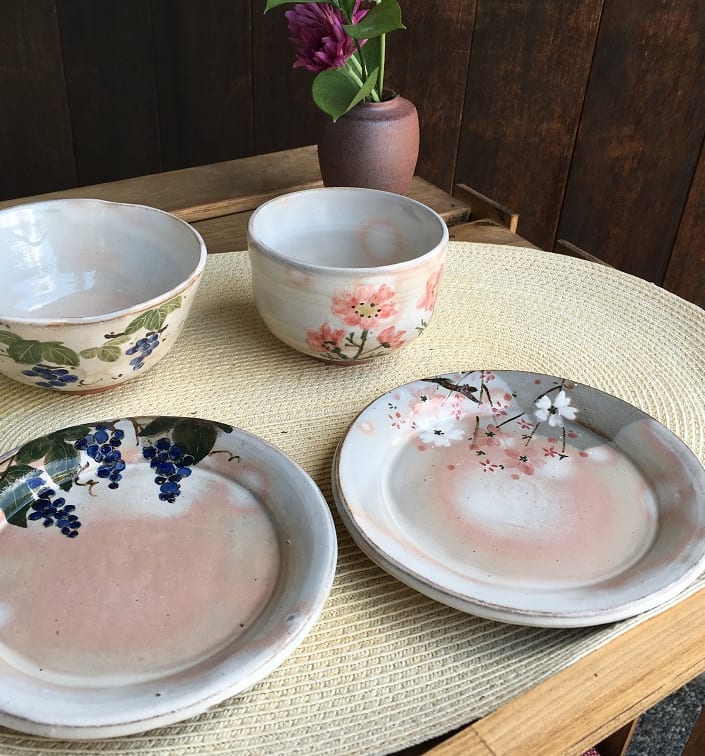 Our guests painted these Grapes, Cherry blossoms and Cosmos on the dishes and cups. Then we have finished firing.
"Gohonde" appeared (due to reduction of oxigen in the kiln during firing process) and it goes well with the design.
Hope that our guest like these potteries so that they use them at meal time everyday.
For paiting course, it takes some time to decide design.  However, once decided what design you would like to paint, our professionals will advise how to proceed.
If you are interested in making your own potteries, please advise to Shunzan-gama, Sennyu-ji, Higashiyama, Kyoto.
---