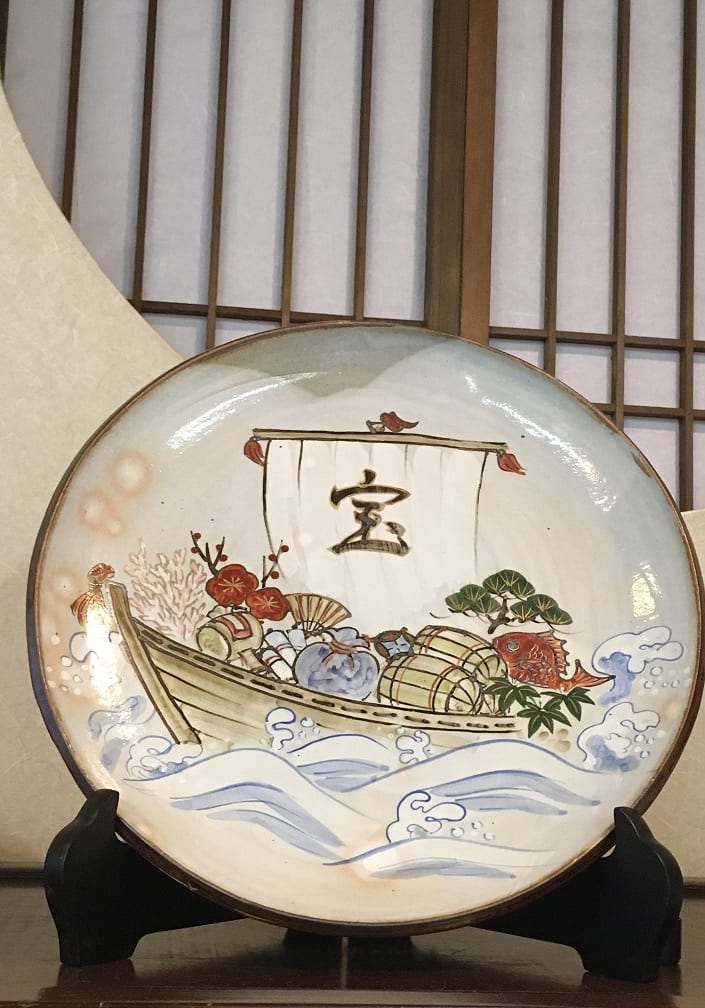 A Happy New Year. All the best.
This is Takara-bune (Fortune ship) designed plate.
Jan 13  is Senzan Shichifukujin Meguri(or visiting seven deities of good luck) , sort of pilgrimage which you walk to Sennyu-ji's sub temples where the deities of good fortune are enshrined.  At first you buy a branch of banboo then you will add small fortune items one by one to the branch. It usually takes approx.two hours walk to complete.  You take home the bamboo branch then keep it. Someday deities of good luck will visit you.   You can get  not only good luck but also full of minus ion when you walk around greenly Sennyu-ji area.
Please do not forget to drop by our show room Kyo-no Yakimono Wakuwaku. (Kyoto, Higashiyama, Sennyu-ji).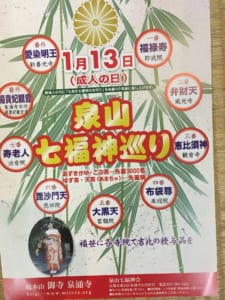 ---