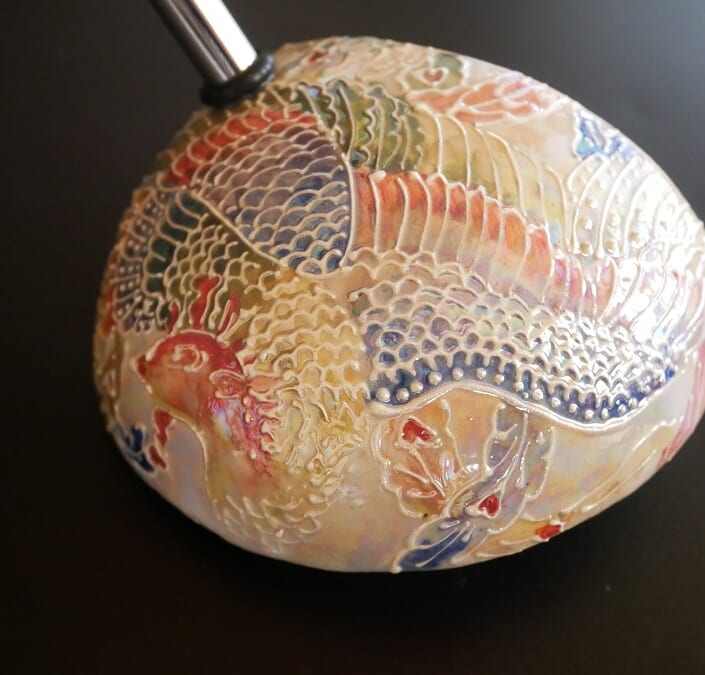 Kyo-yaki/Kiyomizuyaki Ceramic golf putter made by Shunzan-gama (Sennyu-ji, Higashiyama, Kyoto) was introduced on TV program "Asa-ichi "this morning in Japan's public media NHK 
Only for a few minutes though.  Our ceramic golf putter was introduced on TV program which features new challenges in Kyoto's traditional crafts. 
Idea of ceramic golf putter is new and unique but this gulf putter represents our kiln's traditional craftmanship establised for a long time.   
Clays are blended especially for the putter.  Designs are rich in variety from traditional motifs to modern designs.  Phoenix in the above photo is depicted with slipware decolation called Icchin and covered with transparent graze plus luster color.  All handmade in our studio in Kyoto.  
This is traditional art/craft but can be used as golf equipment (putter on green only) too.  On green, you may notice pleasant sound it makes.   Perfect for the gift to someone who love golf !
For details, please go to our home page, Kiln's recommendation、Kyo-yaki Putter→ https://www.wakuwaku-kyoto.com/kyo-yaki-putter/
You can purchase at our internet shop "Kyo-no Yakimono Wakuaku" in Rakuten !→ https://item.rakuten.co.jp/kyonoyakimono-wakuwaku/1000000091/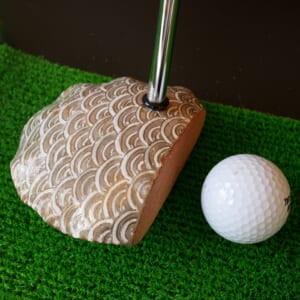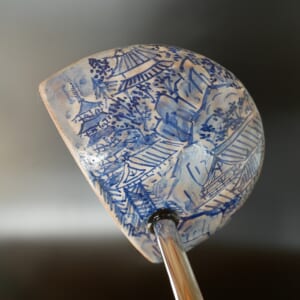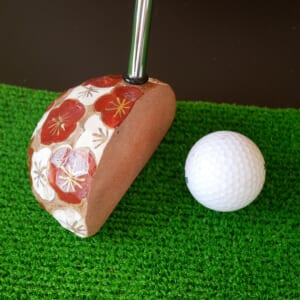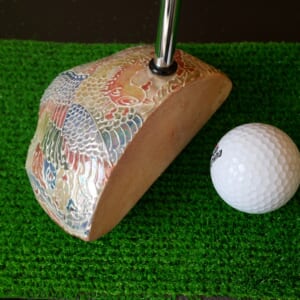 ---