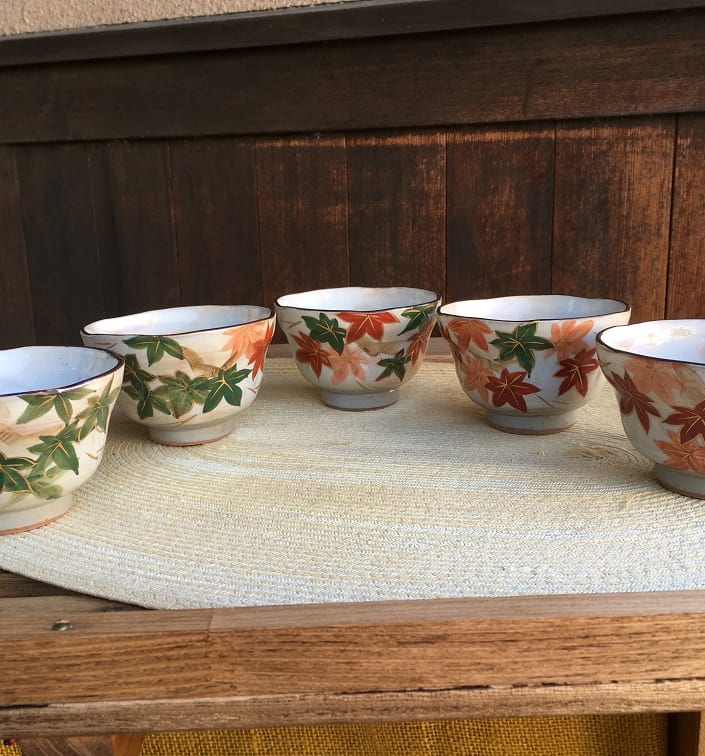 Usually the peak of fall colored foliage comes mid November. however this year a little bit warm, so I think the best time would be late November.
You can find beautiful fall colored foliage here and there around Shunzan-gama (Sennyu-ji, Higashiyama, Kyoto) including Tofukuji-temple.
This afternoon I walked to Tofukuji temple to see how colored foliage of maple trees.  It was still 60% like the center of tea cups but already very crowded with people like the other famous places for fall colored foliage.
If you would like to avoid such busy places, I recommend walking route starting from Sennyu-ji then Imakumano-kannon-ji temple (photo below) to Chishakuin temple,  Sanju-sangendo temple, Kyoto National museum.
Shunzan-gama and Kyo-no Yakimono Waku-waku is having special discount sale until Nov 24th.  Don't miss it !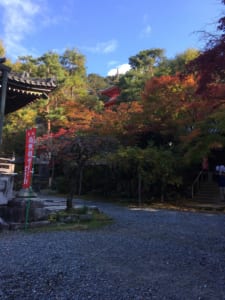 ---