For example, it takes approx.60 minutes and costs 3,000 yen for a Japanese sake cup. Japanese tea cup and small plate are also available.
In case of a green tea bowl, it costs 5,000yen. You can take your pottery with you on the same day. *All prices are excluding tax.

---
The trial lesson begins after putting on a rental apron. At first, an artisan  shows you an example.
1. Choose an object and imagine the color and the design.

I'll choose a Japanese sake cup, because I love sake.

A mini flower vase looks cute for me.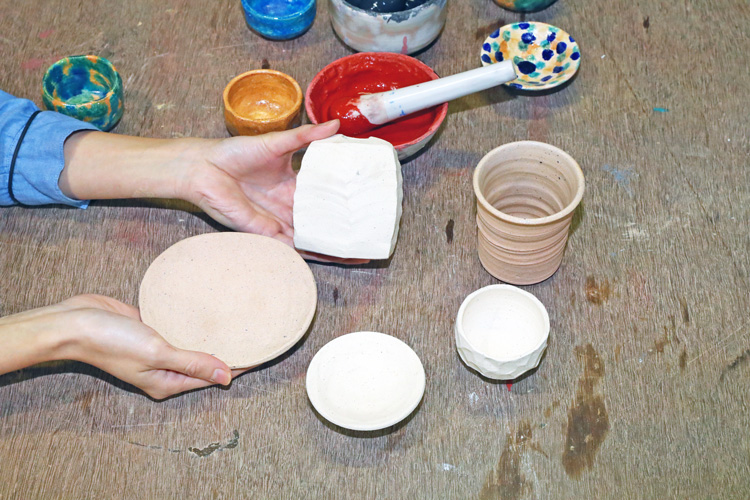 2. After firing, the finished color will be like this.

I like this brown. It's kind a folk art.

I think a small plate can be used in several ways.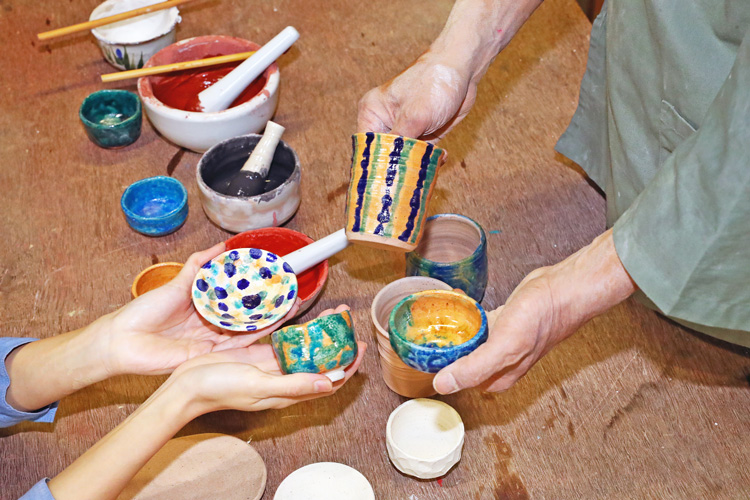 I'd like to make this one. Let's start !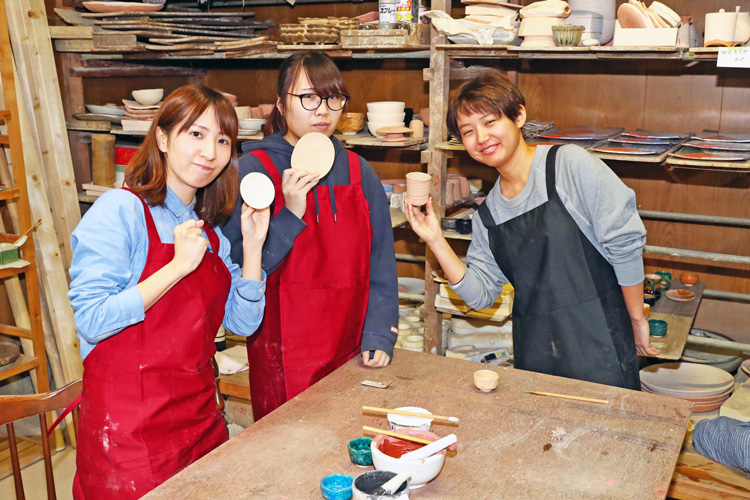 3. Glazing pottery with a brush.

Please keep in your mind that the color of glaze itself can be changed after firing.

I see. It's a chemical reaction,isn't it?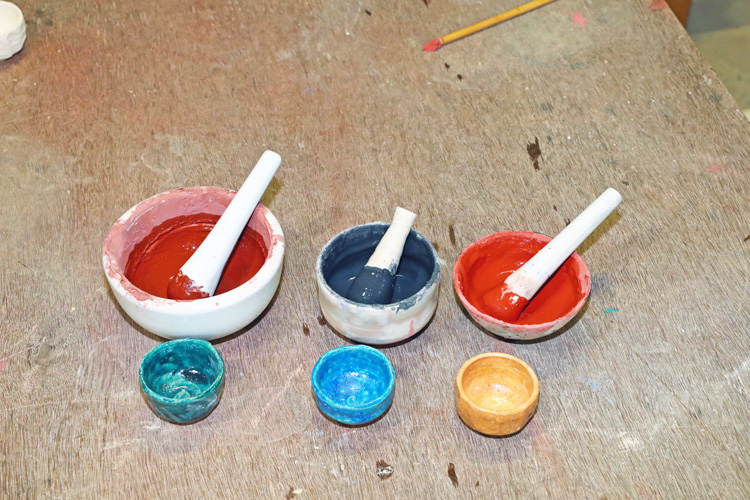 I'm looking forward to seeing how the finished work goes.

I have an image of a black or a red Japanese tea bowl Sen no Rikyu used in Rakuyaki.

Raku ware is well known as prestigious pottery, but it also stands for hand builing potteries fired at low temperature (800-1000 degrees Celsius) . "Raku" means "Enjoy" . There are many pottery traial lessons in Japan, but most of them are not aloowed you to see how your pottery fired in the kiln. That's why we built this small kiln for a guest to enjoy the change of colors just in front of you.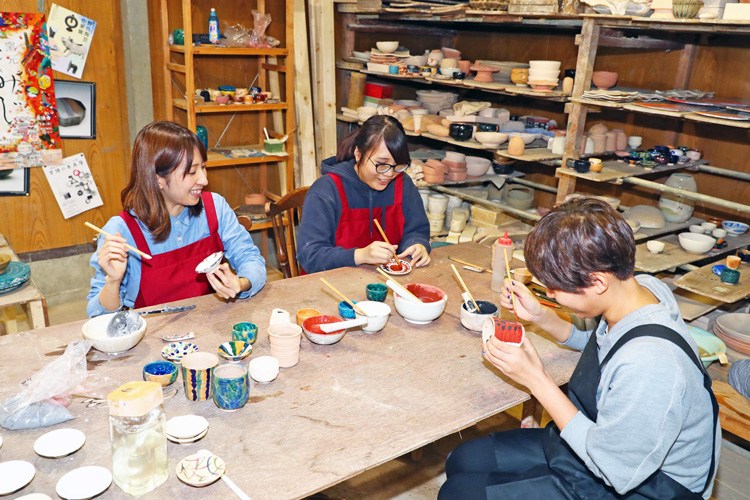 4. When you finish glazing, you should wait until a kiln reaches at 800 degree Celsius.
5. When it comes at 800 dgrees, a instructor will set your pottery in the kiln.

Wow…my cup is in fire now !

I suppose seeing flame makes people relaxed.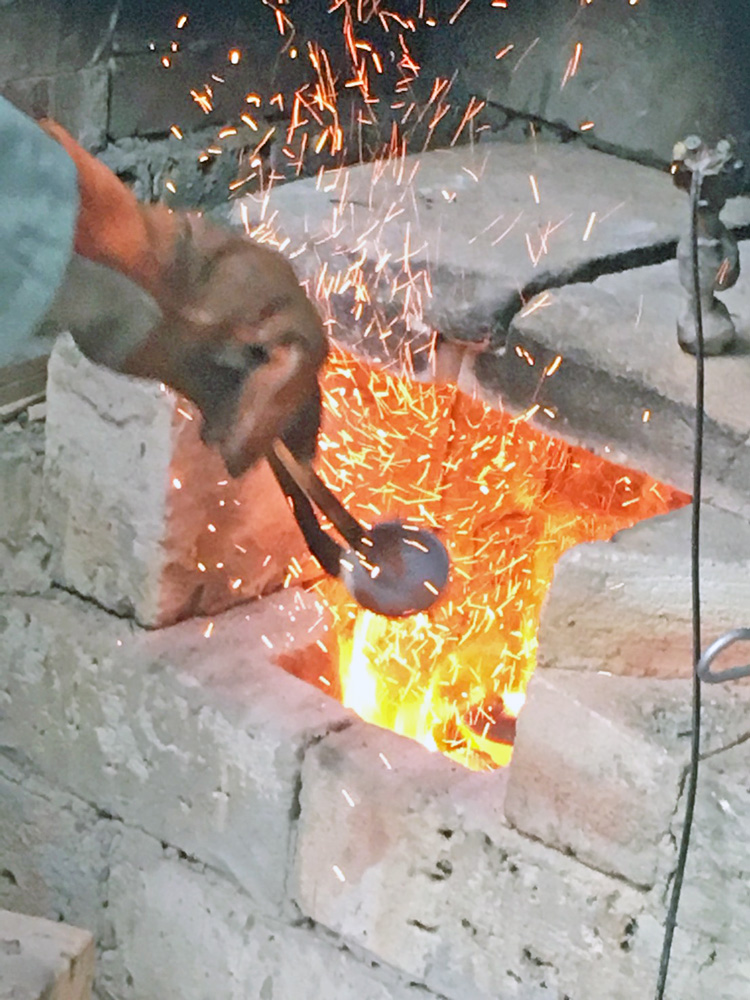 6. It's a precious time to enjoy the prosess of creating. A instructor will take your pottery out from kiln.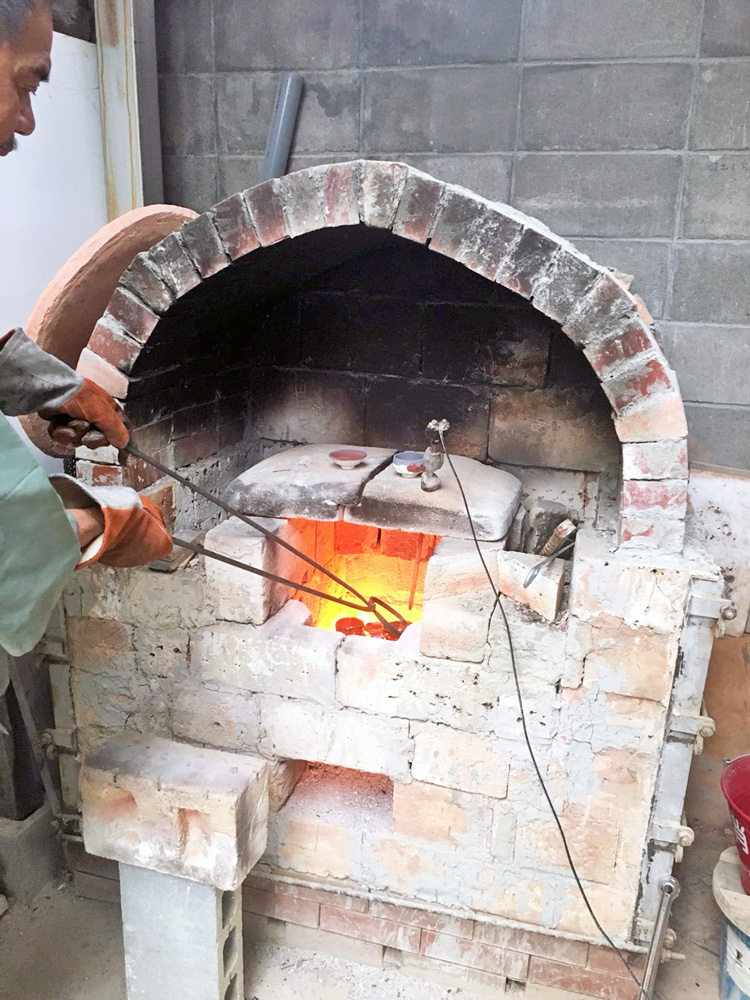 7. That's all. I hope you use it every day.

I do! I'll drink something with this cup from tonight.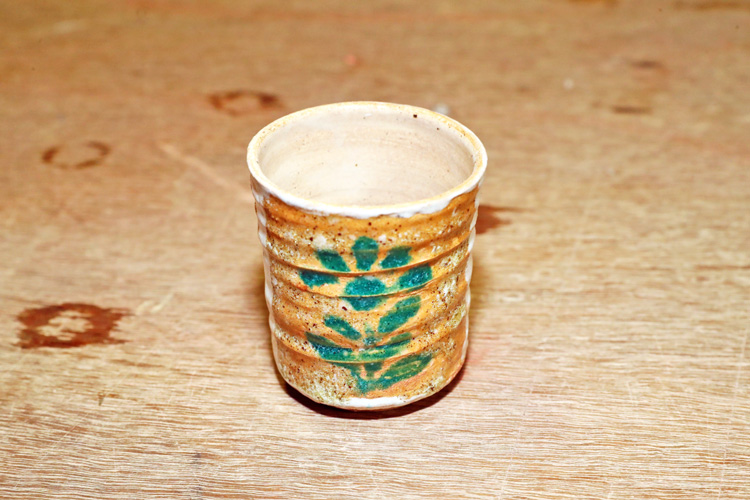 We are proud of our support, which you can rely on any time you need assistance.
If you have any questions don't hesitate to get in touch with us.
Click here to make a reservation or ask some questions
We upload some pictures of potteries customers made to [Information] on our HP
at any time.
Please have a look.