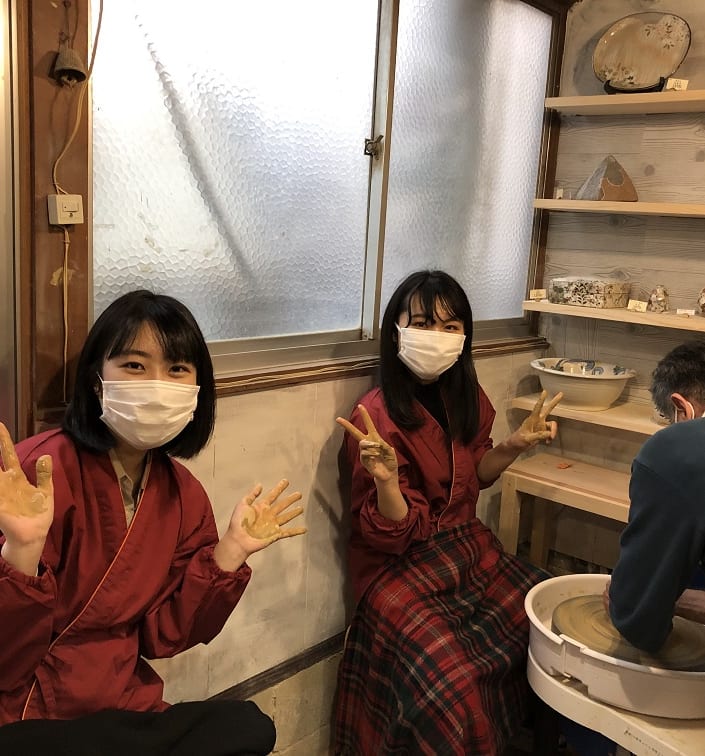 Its been a while for us to have guest for pottery experience since many tourists cancelled their trip due to corona virus.  But life goes on.  March is graduate season in Japan.  Two girls are high school graduated students who visited Kyoto for their graduation trip.
We have asked the girls to wear mask for wishing we are all safe.
As this is the first time for the girls to do wheel throwing, in the beginning they were struggled a little bit,  but soon they get used to it, and finally they concentrated on shaping their pot.
It seems they enjoyed it very much, and this brighened up our mood too.
Why don't you visit out studio to have unique experience of making pottery at Shunzan-gama (Sennyu-ji, Higashiyama, Kyoto) ?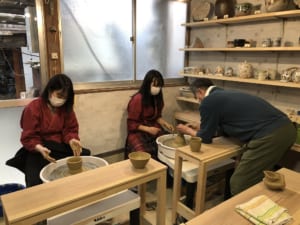 ---