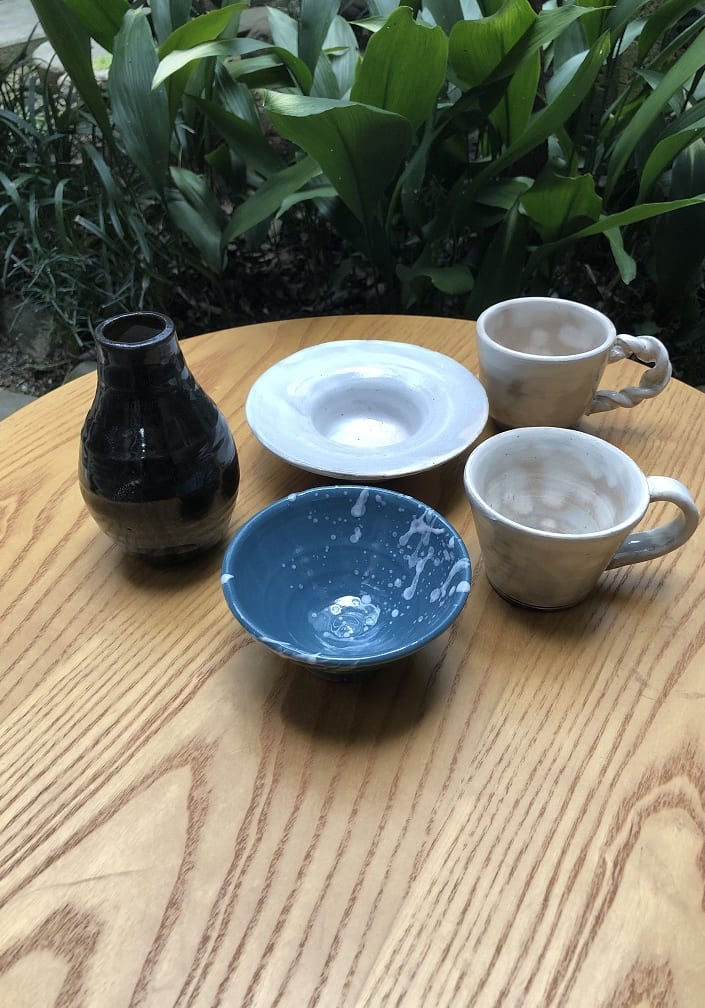 Have just sent out these finished pots to our pottery experience guests who visited Kyoto from Hokkaido last December.  Hope they like it.
By using wheel throwing, you can form round shaped potteries such as bowl, cup, vase very quickly.   Even if it is first time for  you to do throwing, it doesn't take much time to make 5 or 6 pcs.  Problem is that you need to choose one or two among them. Its so hard to choose. You created all these  from a ball of clay so its natural that you feel so.
Have a unique pottery experience at Shunzan-gama (Sennyu-ji, Higashiyama, Kyoto)  !
---