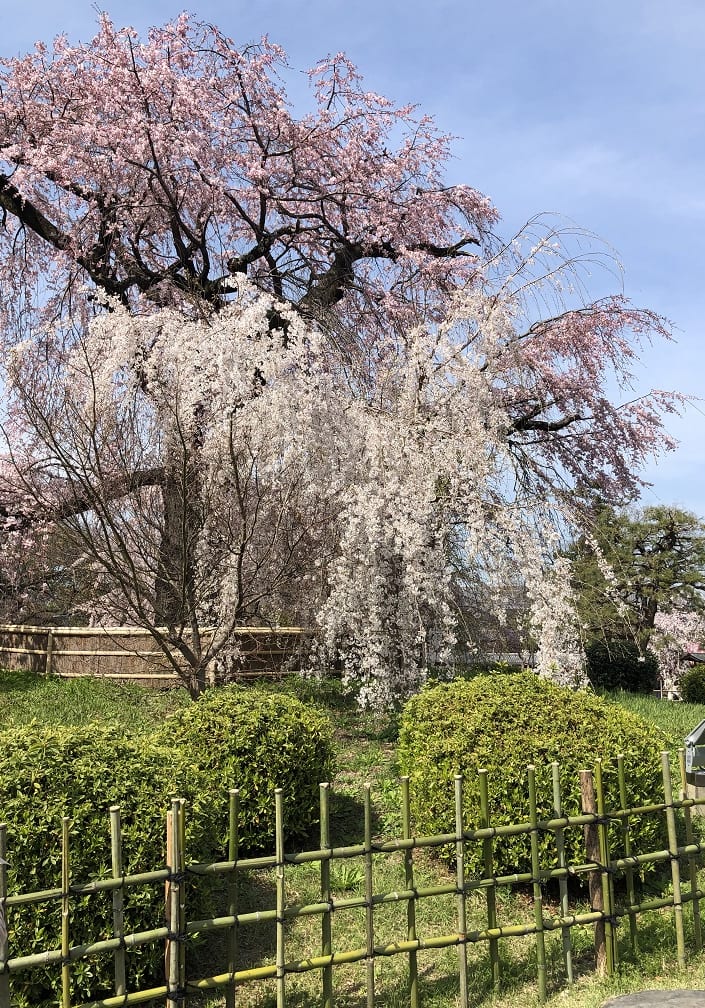 Weeping cherry at Maruyama park, Gion as of today.
Since Ohanami party (drinking and eating under cherry trees) has been prohibited at the park due to corona virus, people enjoyed the cherry blossoms itself.
Below picture :  left is cherry blossom at Kamo-river bank.  Today was sunny, warm day so some people had lunch box under cherry trees.   Right is Wakatake-ni (simmered bamboo shoots with seaweed) on cherry designed plate.  Now is the best season for eating banboo shoots.
If you are interested in Kyo-yaki/Kiyomizu-yaki potteries, please do not hesitate to contact  Shunzan-gama(Sennyu-ji, Higashiyama-Kyoto).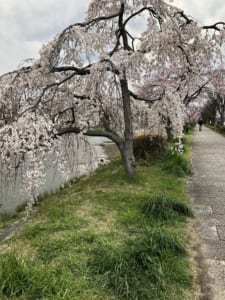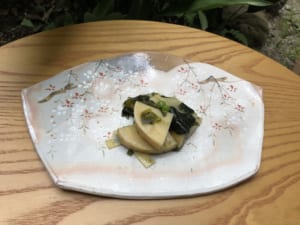 ---