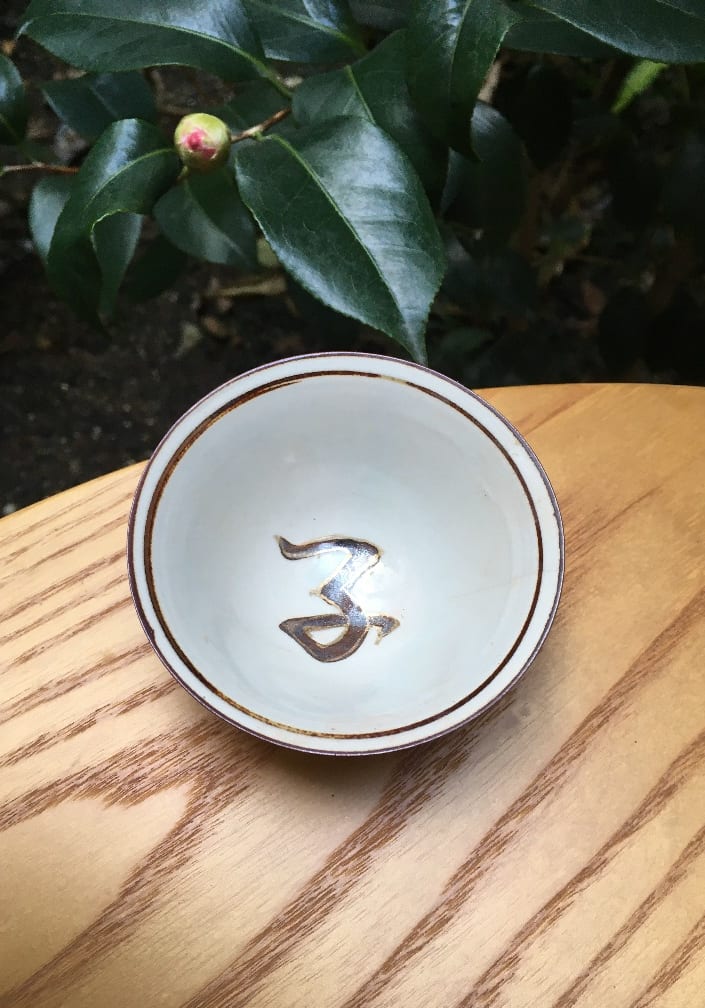 In December, we have orders of making Sake cup of next year's Chinese Zodiac kanji design. 2020 is the Rat.
You can see 子(Rat) inside and 福寿(Long life and Happiness) outside respectively.
Person in charge of writing these letters in our studio is my mother who is 88 years old.  She is forgetfulness.  She forgets even those thing happened just 5 nimutes ago.  However her fingers remember well how to write.  This makes her very happy. so sometimes she comes to the studio and enjoys working with a help of our young artisans.
Earthenwares with other design of fortunate such as Pine trees, Plums, Bamboos are also popular for new years table.   Please visit at our show room Kyo-no Yakimono "Wakuwaku". (Sennnyu-ji, Higashiyama, Kyoto) to find more items.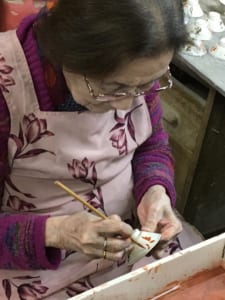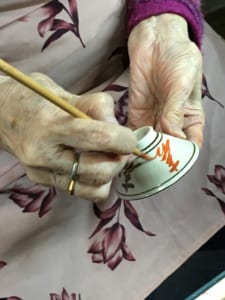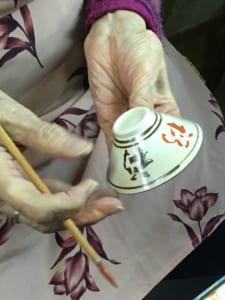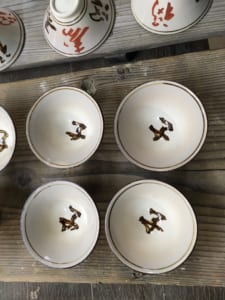 ---