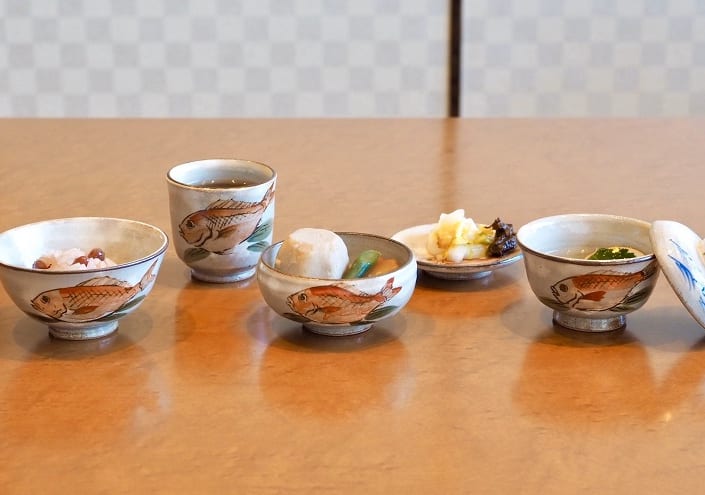 We had a new entry  (our first grand-son) last December.
Now its a time to have "Okui-zome" (Japanese traditional ritual that parents perform around the 100th day after the birth of their baby to wish the baby will never starve) so we have made these potteries for the celebratory meal.
Usually lacquer ware are used but earthen ware with such design is also pretty isn't it ?
Memorial gift or celebratory designed potteries are abailable at your requeset.
Please contact Shunsan-gama (Sennyu-ji, HIgashiyama, Kyoto).
---