Quick course: It takes approx.20 minutes and costs 2,000 yen for making a rice bowl or a Japanese tea cup.
If you have time,a normal course (approx.30 – 60 minutes 5,000yen) is also recommended. You can make a vase or two accessories like a sake cup and a tea cup. *All prices are excluding tax.
---
The trial lesson begins after putting on a rental apron. At first, an artisan shows you an example.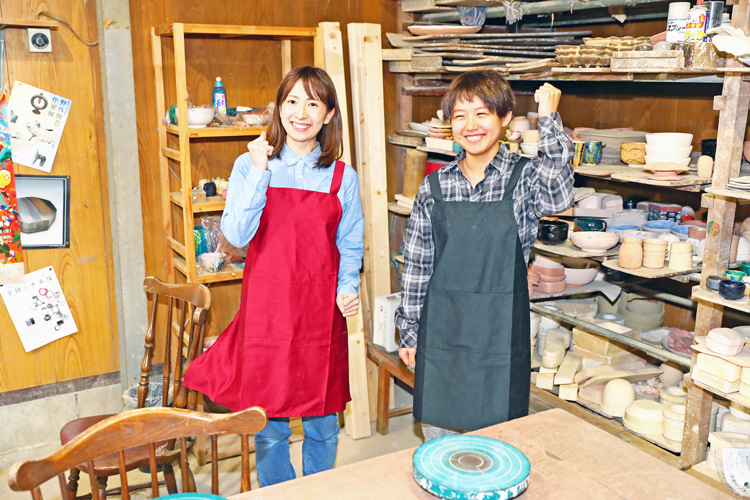 Putting your elbows on knees keeps your posture stable, then it's very easy to work with.

He's already done it? It's amazing.

I'm not confident to make it like that, it seems easy though.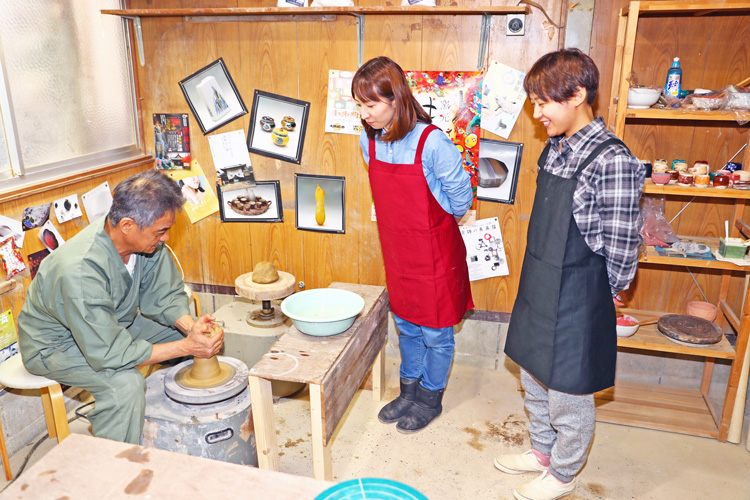 1. If you take the Quick course, you start from this stage. Now, squeeze clay and cone up.

Ahhhh…..! I need your help! It falls down !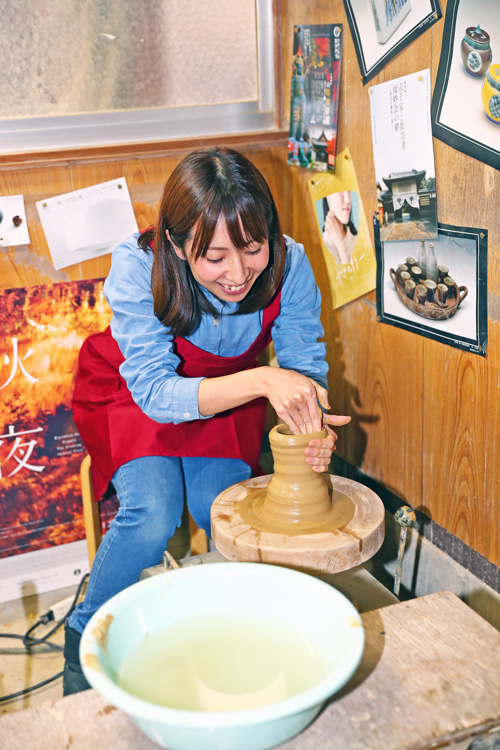 No problem. I'll support you and let's do it again.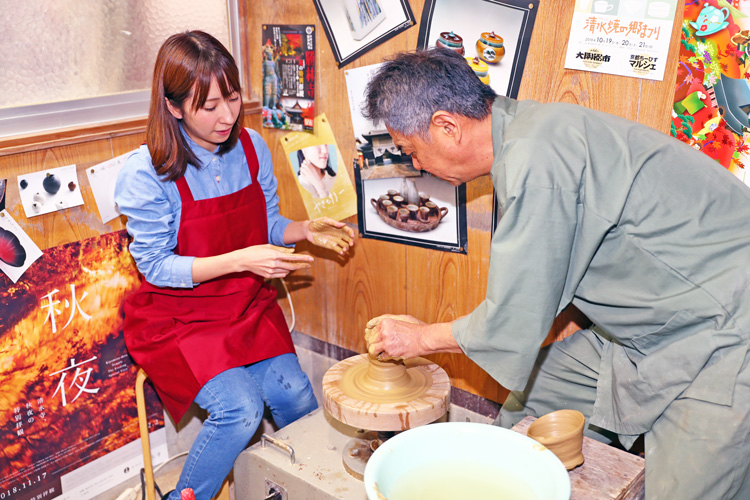 2. Once clay become thin, slow down your wheel and form your pottery to the one you imaged.

I'm getting used to it,right?

Yeah, you are! Looks great.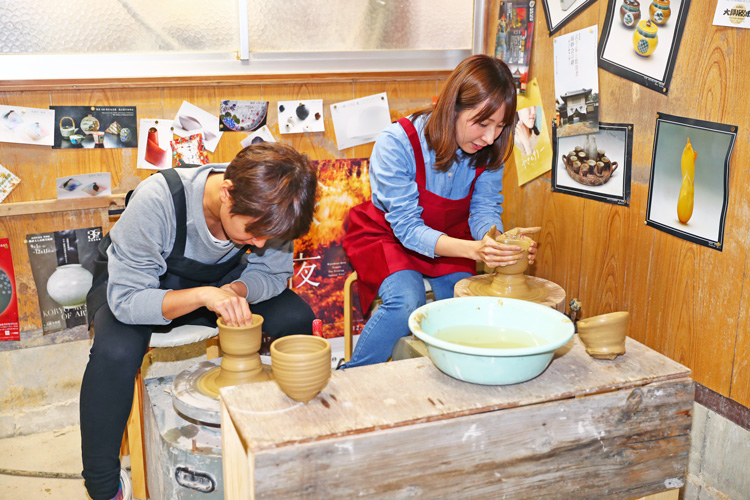 3. Take your pottery off by running wire.It's done!

If you prefer some unique shape, you should add a dent like this.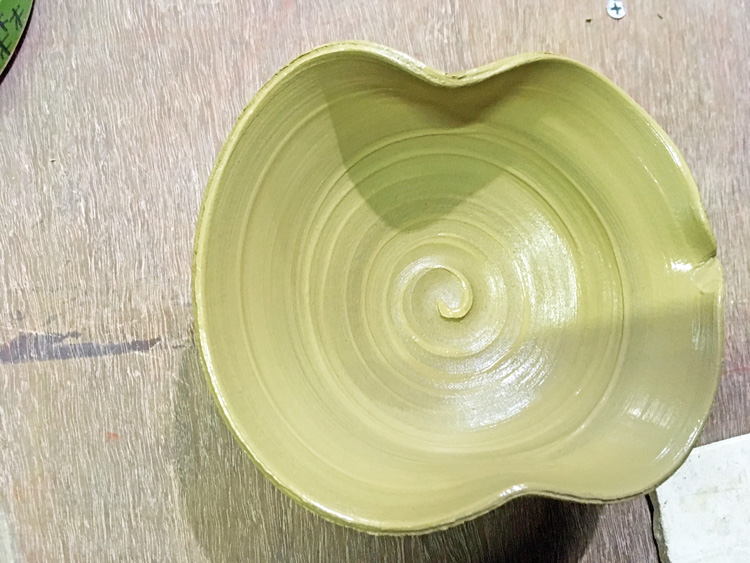 4. You can choose a color you like out of five. After this, please leave your pottery to our artisan. They'll finish up and set it in a kiln.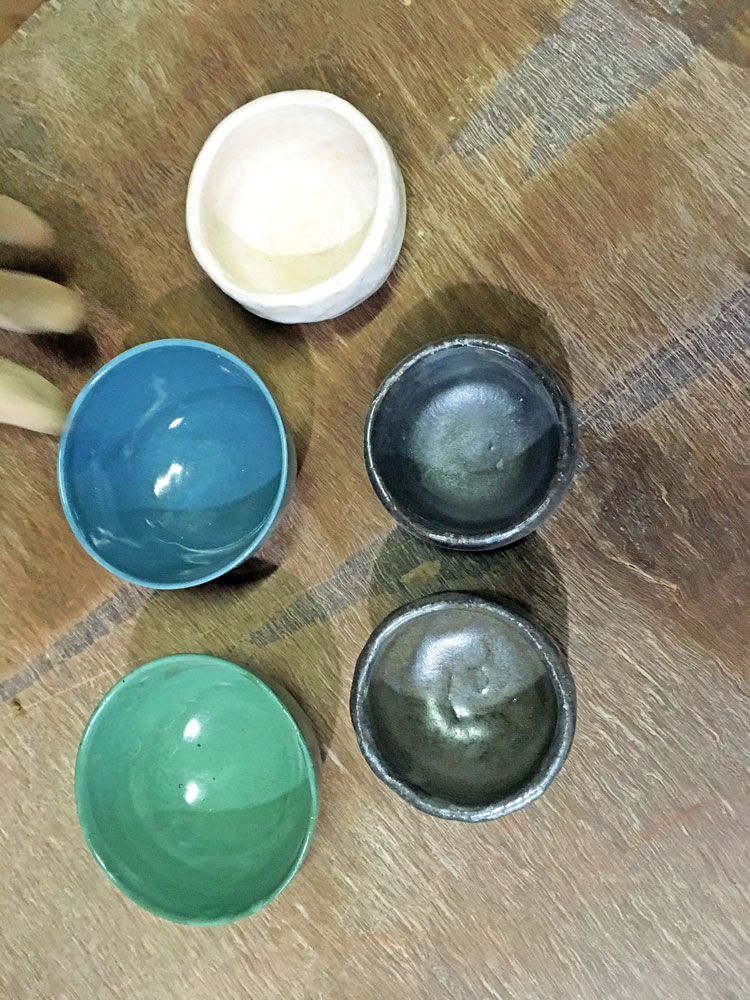 5. Three weeks later, your pottery will be delivered to your home. *Charge extra Shipping fee
We are proud of our support, which you can rely on any time you need assistance.
If you have any questions don't hesitate to get in touch with us.
Click here to make a reservation or ask some questions
We upload some pictures of potteries customers made to [Information] on our HP
at any time.
Please have a look.