For example, it takes approx. approx.40 minutes and costs 1,500 yen for a rice bowl.
A small plate (1,200yen) , a Japanese tea cup (1200yen) and a mug like a green tea bowl (1,500yen each) are also available. *All prices are excluding tax.
---
The trial lesson begins after putting on a rental apron. At first, an artisan shows you an example.

When you draw some pictures inside and outside, you should paint inside first. This is becasue the picture can be dirty or erased with your fingers.

Ah I see. Seeing is one thing and doing another….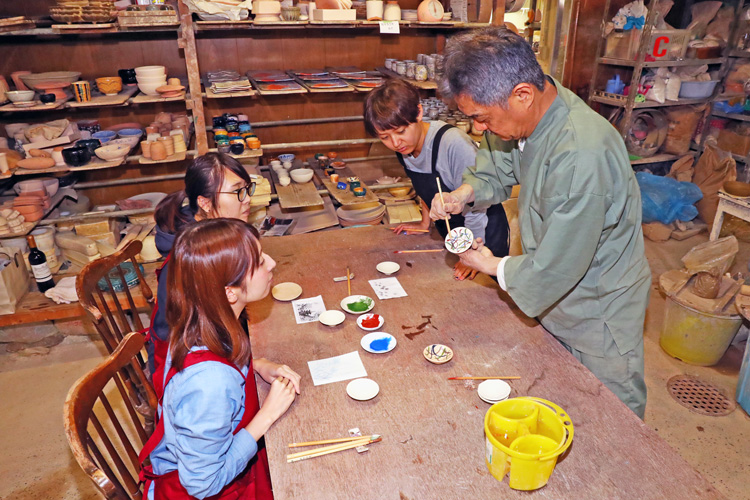 At first, please decide what you would like to paint/draw. We have many sample pictures for your reference.

I have blue, green and brown, but I wonder what to paint.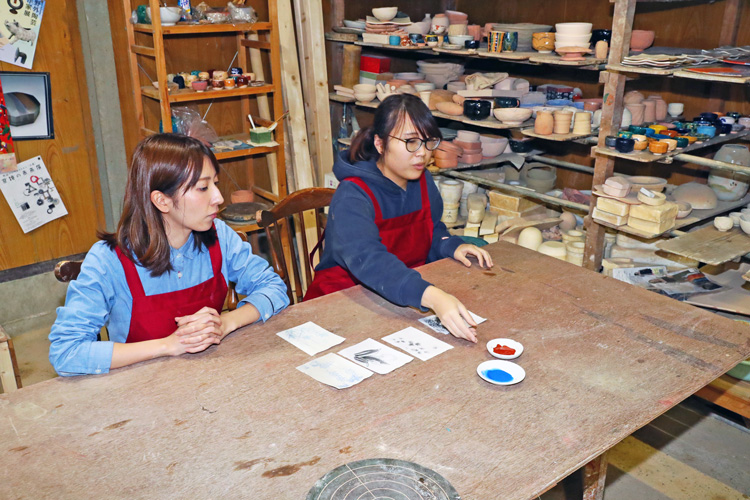 1. Once having decided what to paint, let's draw rough sketch with a pencil.

You can choose a design from those sample pictures here. Or I reccomend you prepare the design ahead at your home.

I think it might be difficult to paint with brush without rehearsing, but it' easier to draw with a pencil.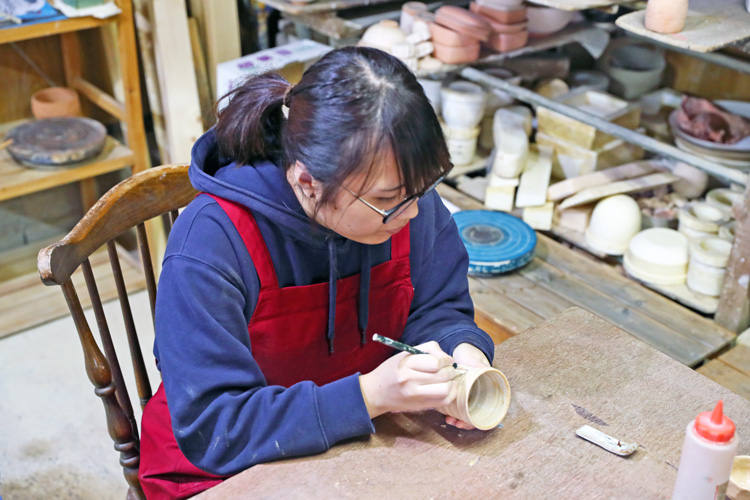 Hmm…move the brush quickly like this? OK, I'll practice doing it on this paper first.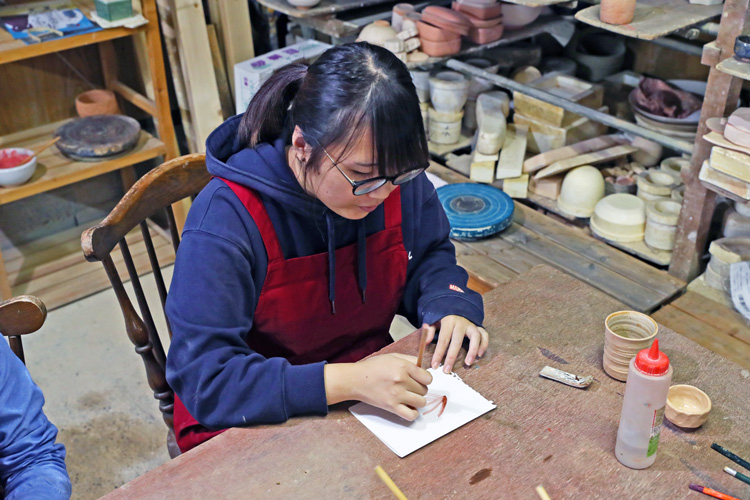 2. Put the colors on the rough sketch.

When was the last time I painted something with a brush?

It you failed, don't worry, you can remove unnecessary paint by shaving it off. Try to concentrate on paiting.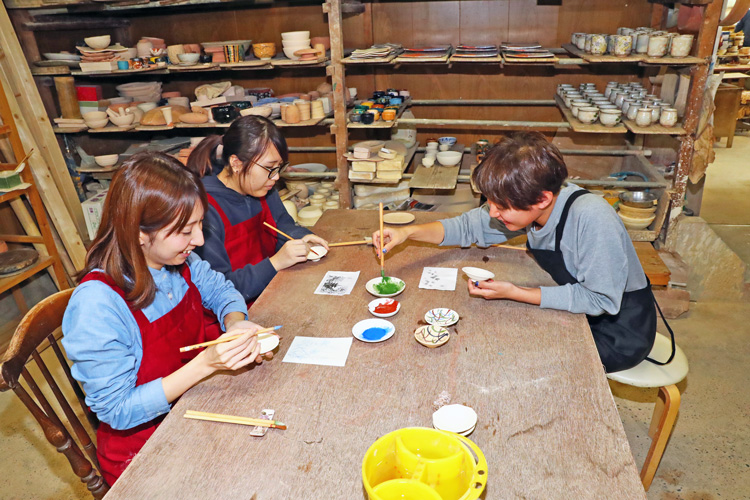 3. When you are satisfied with your paiting, that's all.

Each of all looks great. It must be a good memento.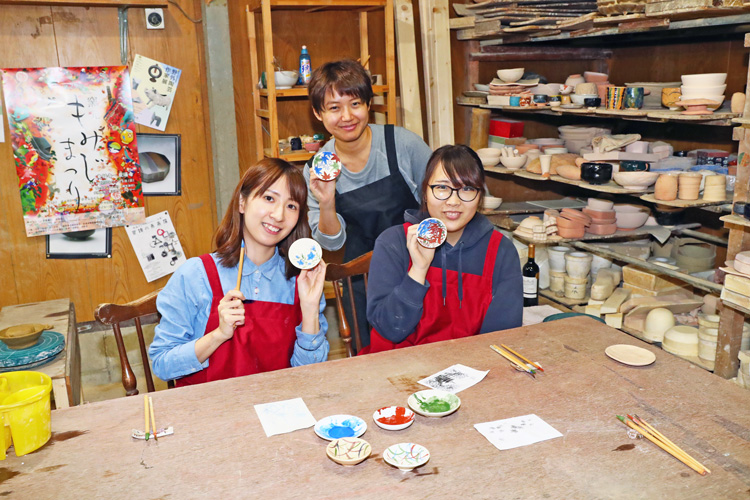 4. Please leave your pottery to our artisan. They'll set it in a kiln.
Three weeks later, your pottery will be delivered to your home. *Charge extra Shipping fee.
We are proud of our support, which you can rely on any time you need assistance.
If you have any questions don't hesitate to get in touch with us.
Click here to make a reservation or ask some questions
We upload some pictures of potteries customers made to [Information] on our HP
at any time.
Please have a look.