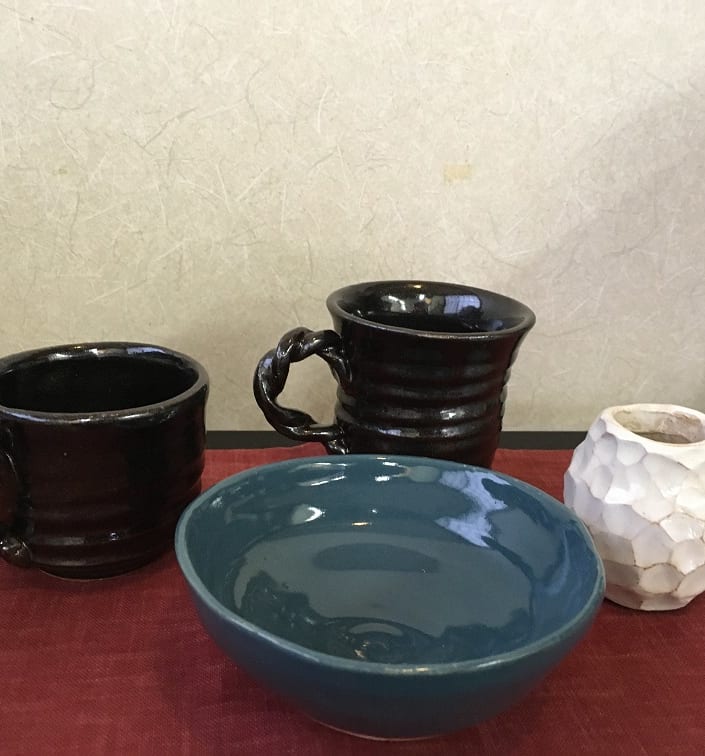 This time our guest was a family from Tokyo who visited Kyoto on the last day of November, and it was their children ( 10 years old girl  and 5 years old boy) who wanted to try electric wheel throwing.
The boy and girl tried different type of shape, rice bowl, tea cup, mug cup, flower vase one etc by one and finally choosed the four items.
We had a nice time to see that the children enjoyed making something by hands.
If you are interested in pottery experience,why don't you visit our studio Shunzan-gama, Sennyu-ji, Higashiyama, Kyoto.
Don't worry. Our artisans are kind and friendly !
---